Customers outside of the USA and Canada, please
click here
.
Attention Existing Customers:
Welcome to our new shop! Your account has not been migrated from the old system. If you wish to purchase something, you will need to create a new account or checkout as a guest. Please note that guest checkout is not available for digital products or subscriptions.
ADMIN 2022 Digital Archive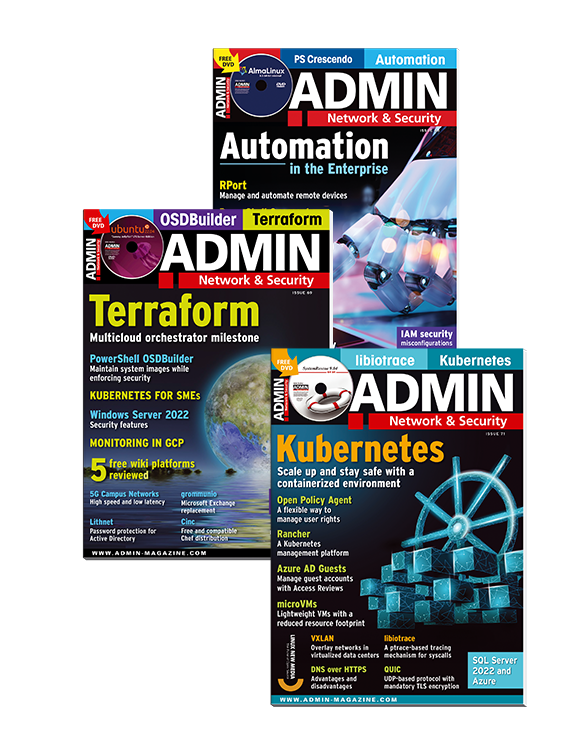 ADMIN 2022 Digital Archive
This Digital Archive consists of all six ADMIN Network & Security issues published in 2022, ideal for researching, looking up information, or reading a particular article one more time.

Add issues #67 to #72 (all 2022 issues) to your digital access account now!
The ADMIN 2022 Digital Archive includes issue #67 through #72:
ADMIN #67: systemd Security
ADMIN #68: Automation
ADMIN #69: Terraform
ADMIN #70: Defense by Design
ADMIN #71: Kubernetes
ADMIN #72: OpenStack